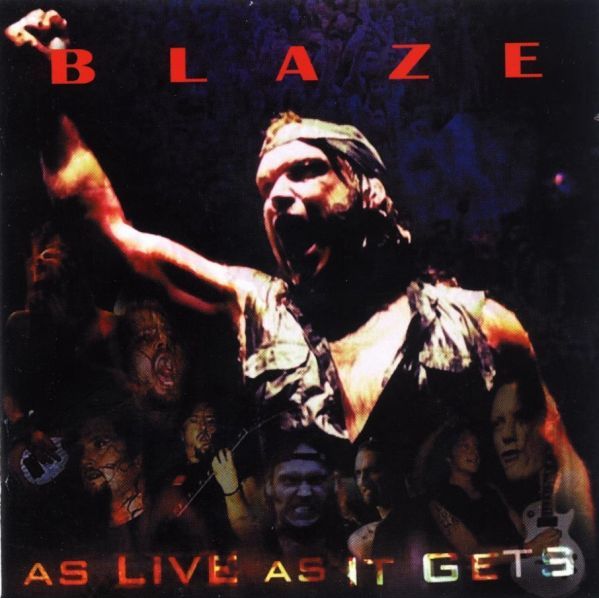 Disc 1
    "Speed of Light"
    "When Two Worlds Collide"
    "(As Tough As) Steel"
    "Kill & Destroy"
    "End Dream"
    "Stare at the Sun"
    "Land of the Blind"
    "Silicon Messiah"
    "Dazed and Confused"
Disc 2
    "Virus"
    "The Brave"
    "Stranger to the Light"
    "Identity"
    "Sign of the Cross"
    "Futureal"
    "Ghost in the Machine"
    "Born as a Stranger"
    "Tenth Dimension"
Je suis en train de réécouter le premier double live de Blaze intitulé As Live As It Gets sorti en 2003. Je trouve qu'il restitue parfaitement la chaleur, l'énergie et la qualité d'interprétation de son répertoire ainsi que celui de Maiden desquels il reprend When Two Worlds Collide, Virus, Sign Of The Cross et Futureal. Le public est entièrement acquis à  sa cause puisqu'il ne cesse de manifester son enthousiasme à  chaque fois que le volubile chanteur l'incite à  se manifester. Vraiment un très bon live, percutant et atomique.
Dernière modification par Phil93 (07/07/2015 17:44:05)