Hier, Bruce était en Hongrie pour jouer le concerto pour groupe et orchestre de Deep Purple.
Le groupe était constitué de :
* Bruce Dickinson (IRON MAIDEN) - vocals
* Roger Glover (DEEP PURPLE) - bass
* Kaitner Z Doka (JON LORD, IAN PAICE, DON AIREY) - guitar
* Bernhard Welz (JON LORD, DON AIREY) - drums
Nergal (Behemoth, Me And That Man) était présent hier soir et a rencontré Bruce. Il nous rapporte quelques images et une vidéo de Bruce chantant Perfect Strangers.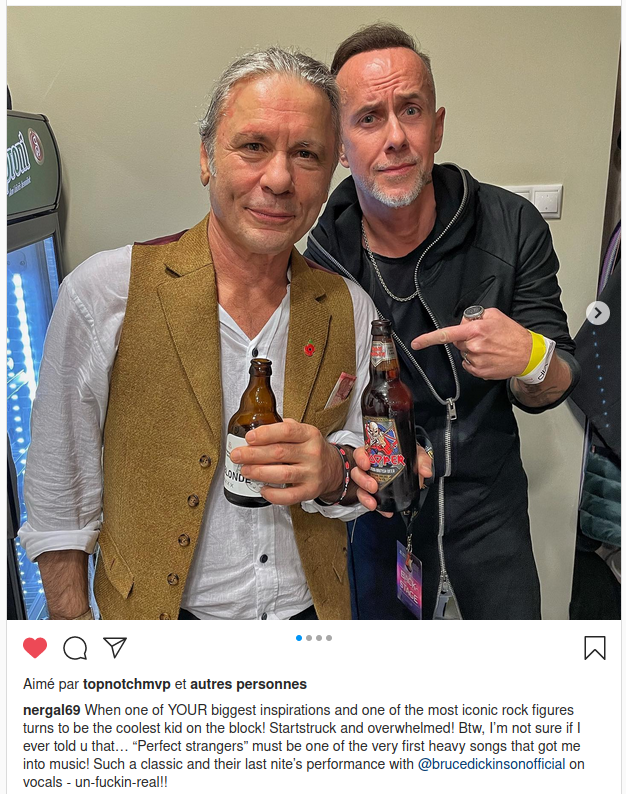 https://www.instagram.com/p/CV7OM9AKUqN … hare_sheet
Dernière édition de: kikithehead (06/11/2021 09:30:10)
---
... the cold grey sky, it was blue that day, but not as blue as I ...
- Skyclad